Protective Influence
(The Safezones Discussion)
​
Yet another discussion I'd like for us to engage in, please do share your thoughts on this matter.
Here's what's written on this by far, however it's subject to change of course.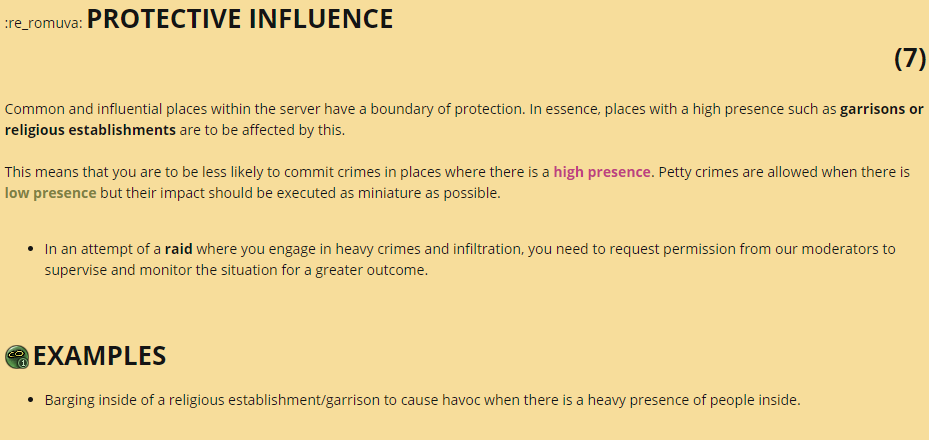 Nothing is concrete about this topic yet - but hopefully, we can make some interesting points and conclude on this together.
Share your thoughts on the matter!
​