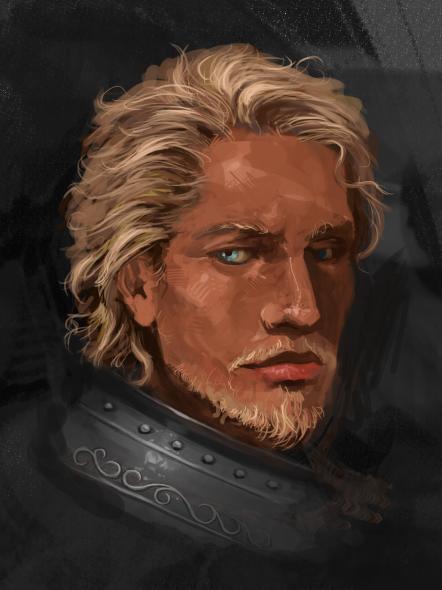 ​
Siegfried originated in a great noble house at the western side of Europe, and rather growing up nicely in a safe atmosphere, he came to the world in a royal chamber. Siegfried is a capable leader, and he looks after his own people before himself, and for him the people are the pillars of a society.
He has descent to a royal family that lived in Germany - Siegfried believes in honor and valor, he would fight for justice if needed, and he shall serve his people fully.
He has become the knight he always strived to be, and his name courses through the battlefields he has fought within, as he has defeated the unjust and stood for the helpless. Siegfried made several achievements as he led armies of House Barstein back in Germany. He believes in higher goals, and hopes to bring a new world of peace and virtue.
Full name:
Ser. Seigfried Barstein.
Dynasty:
Barstein Dynasty.
Gender:
Male.
Age:
37.
Height:
6'2.
Weight:
84kgs.
Nationality:
German.
Family:
Eduard Barstein (Father: Deceased).
Lothar Barstein (Younger brother: Alive).
Mirjam Barstein (Younger sister: Alive).
Last edited: